WHEN I'M SLEEPIN IN, THERE'S DANI ON THE 18TH, OR 19TH, I ONLY PLAY MINI-GOLF
I'LL HAVE YOUR LEFTOVERS, NO PROBLEM
KISSES, KISSES AND MORE KISSES
ABSOLUTELY ADORABLE KISS
OUR WEDDING 2005
BEWARE WATCH DOG (watching out for squirrels, bunnies, birdies and other furry friends
ISN'T THAT NICE, MY STEPSON IS PICKING OUT MY RED FERRARI FOR ME
HANDSOME STEPSON IN ITALY FOR SCHOOL
BROADWAY, OOPS THE DANCERS ARE ONLY 3FT TAL
THE YEARLY DANCE RECITALS AND PRETTY BALLERINAS ON POINTE'
MY BROTHERS' TWO, AND THEY LOOK JUST LIKE ME!
Little sister Maxine, I know what she's thinking "hey Ivy do I have to cook again, isn't this your house?" Oh come on sis, you know you love to cook, that's why I have you over so often!
Yes my sister is the most fabulous cook and baker. She could host a party for 100 and make everything. But I got wise and found this really cool store that sells everything pre-cooked. I mean if I am going to have to be in the kitchen, how can you enjoy the party.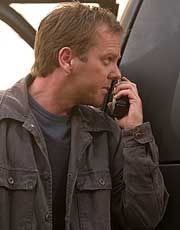 CAN YOU HEAR ME NOW! (THE VERIZON MAN)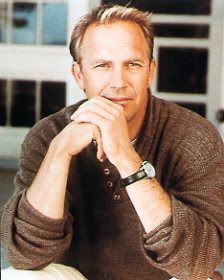 OUR BODYGUARD, BUT HE DOESN'T KNOW IT YET!
My sixteen year old nephew, how did you get so tall. It seemed just like yesterday when you were learning to talk and crawl. Now you're getting your permit to drive! I remember those days.
Grown up Jake with his favorite Aunt
That's my nephew Jake. Yep we share our Birthday's and love for family.
My Boy Recchi, to serve, protect and lick the bottom of all my yogurt containers.
Zella the cat getting scooby snacks. Wow looks like she's more interested in getting her picture taken too. Isn't she the cutest!
So for my friends, here's a peek into my life with family. My kids currently have fur and four legs and like to lick a lot and eat off the floor. Gee I hope I can change their eating habits soon LOL. The great thing about these animals, is the unconditional love they give in return. Some days I just want to stay home, not work just to give them more attention and love. It's actually very nice to know that they are good with children, especially the dog licker, he sees a little baby and pulls me towards the stroller, of course I move to the other side of the street until the Mom invites me over so her child can pet the big doggie. It's too funny, he gives one big lick, wags his tail and says, okay let's go home now and play some ball. I sit and daydream sometimes about the dog being chased around the house by this little toddler, our daughter! I can almost hear her laughing and running on the wooden floors as she tries to catch up with him. Oh, how I can't wait for that day and more. Guess for now I will continue to daydream about ladybugs and my little girl.